Updated by Alex Cota
A Labelbox account can only belong to a single organization. If you invite a member that is already a part of another organization, they will lose access to their original organization's data once they accept the invitation to your organization.
Add members
Follow these steps to add a member to your organization and assign the member a role.
Navigate to the members tab and click "Add Members".

Enter the email address for each labeler.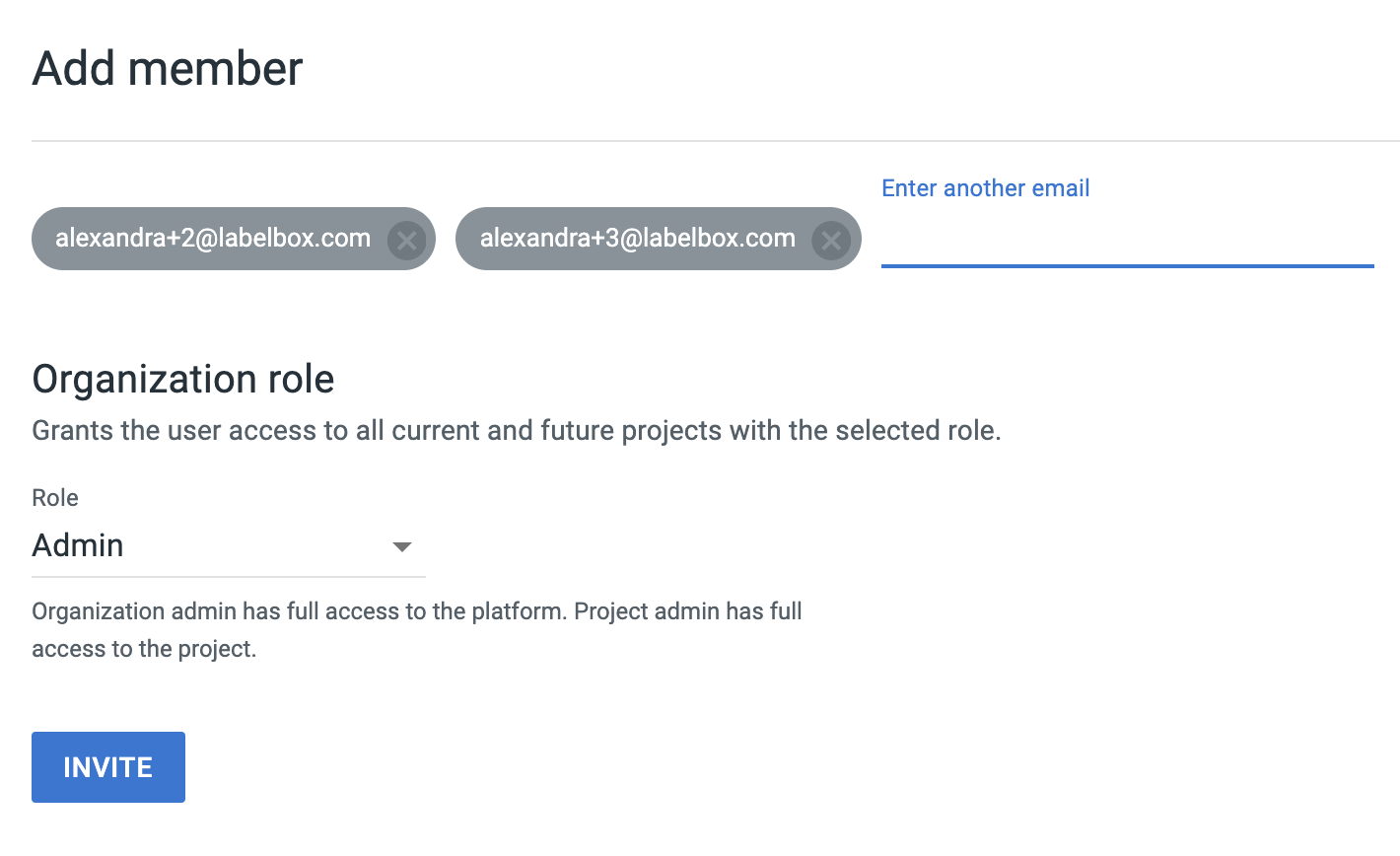 Assign the member an organization or project-based role. For a detailed description of organization roles vs. project-based roles, see Members overview.

Organization role - When you set a role for a member at the organization level, the user will have access to all projects within the organization as that role.

Project-based role - When you set a role for a member at the project level, you may set the member's permissions for specific projects. Members assigned project-based roles will only have access to projects to which they are specifically assigned a role.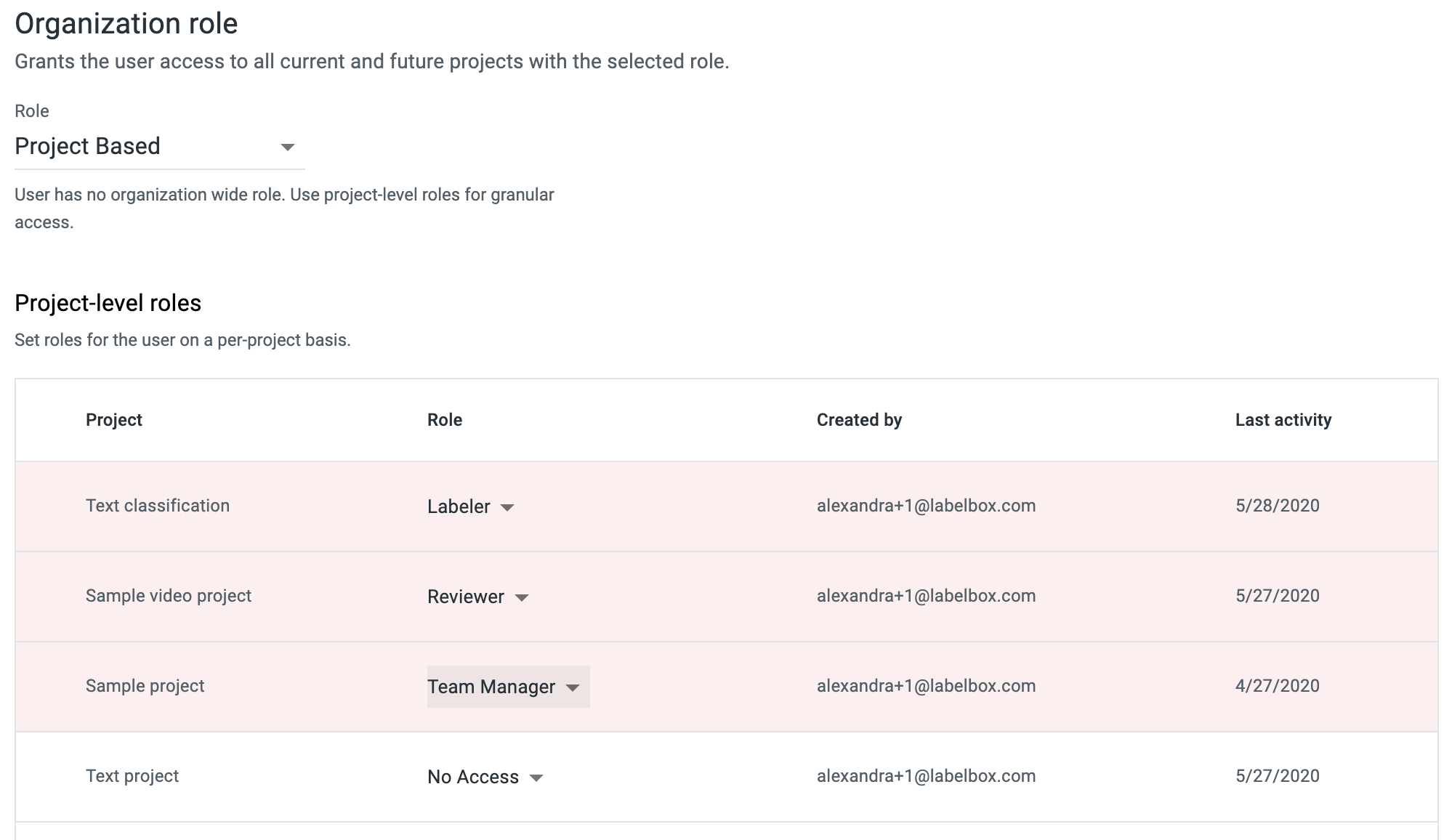 Manage members
After you have added your members, you can change their role or manage the projects they have access to. To do this, navigate to the Members tab and click on a user.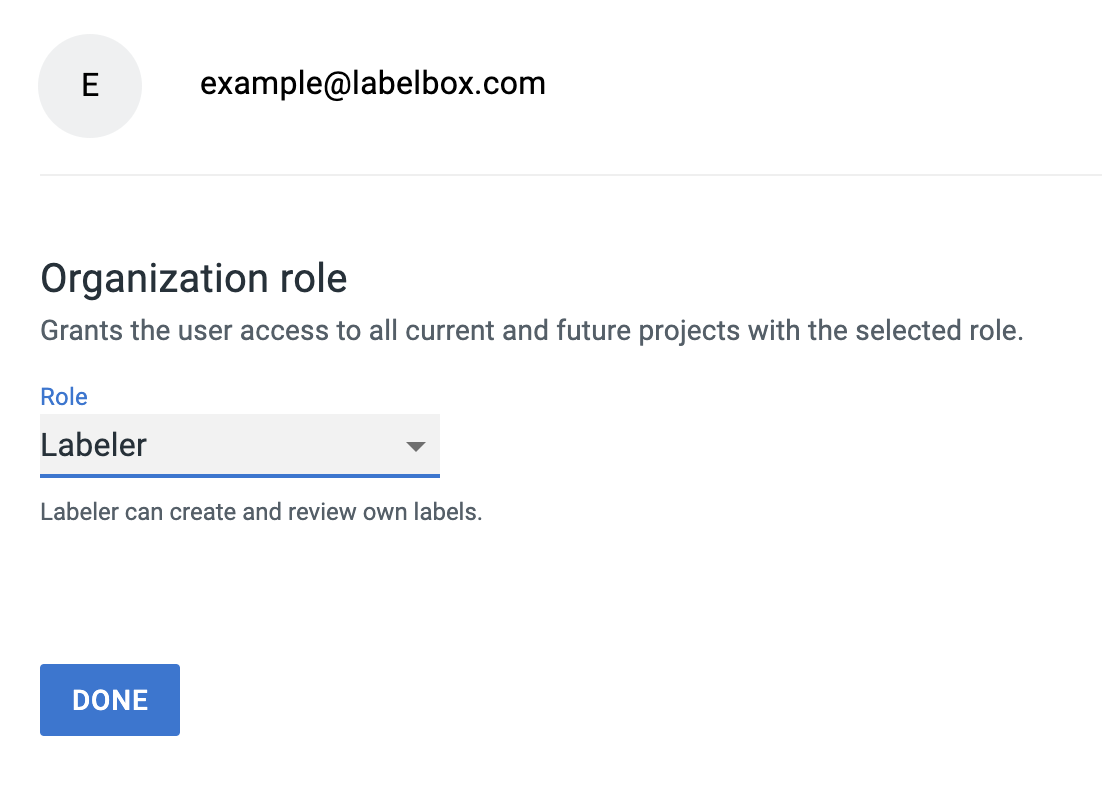 Remove a member
You may remove a member by selecting the three dots to the right of the user's email and then select "Remove From Org".