Object classification guide
Object classification guide
Updated by Alex Cota
This document explains how to easily navigate the object classes in your ontology by using the search bar in the labeling interface.
The search bar is useful if your project has a large ontology, your ontology has similarly named object classes, or you are just looking for an easy way to search for specific object classes in your ontology.
General guidelines:
Familiarize yourself with the search bar. Take some time to understand how to filter the object classes in your ontology before you begin labeling.
Use your best judgment. Make sure the object class you select is the appropriate one for the item in the image.
Make sure all nested classifications are answered. You may not be able to "submit" the labeling task unless all required questions have been answered.
Reach out to us for help. If you have a question at any time, reach out to our support team by clicking the ? button in the lower right hand corner, and clicking "Chat" on the Help Center pop-up.
Labeling interface
Tools menu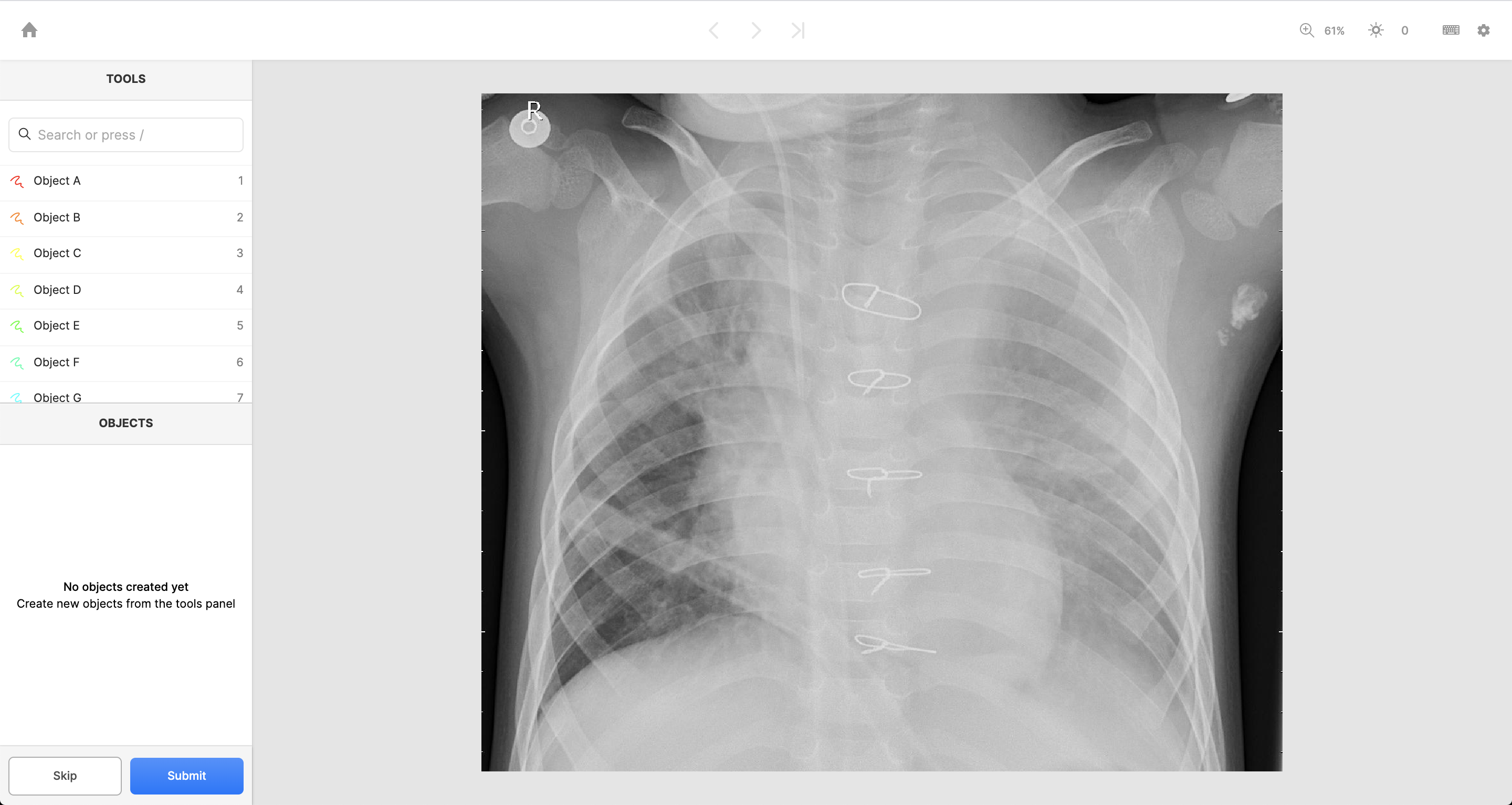 In the Tools menu, you can scroll though the list of object classes or you can filter the object classes in the ontology. To filter the object classes in your ontology using the search bar, follow the steps below.
In the search bar, type the name of the object class you are looking for.
Select the object class and draw the object on the image.
If the object class you selected has a nested classification, the left panel will display all of the nested classifications for that particular object.
Repeat steps 1-3 until the labeling task is complete.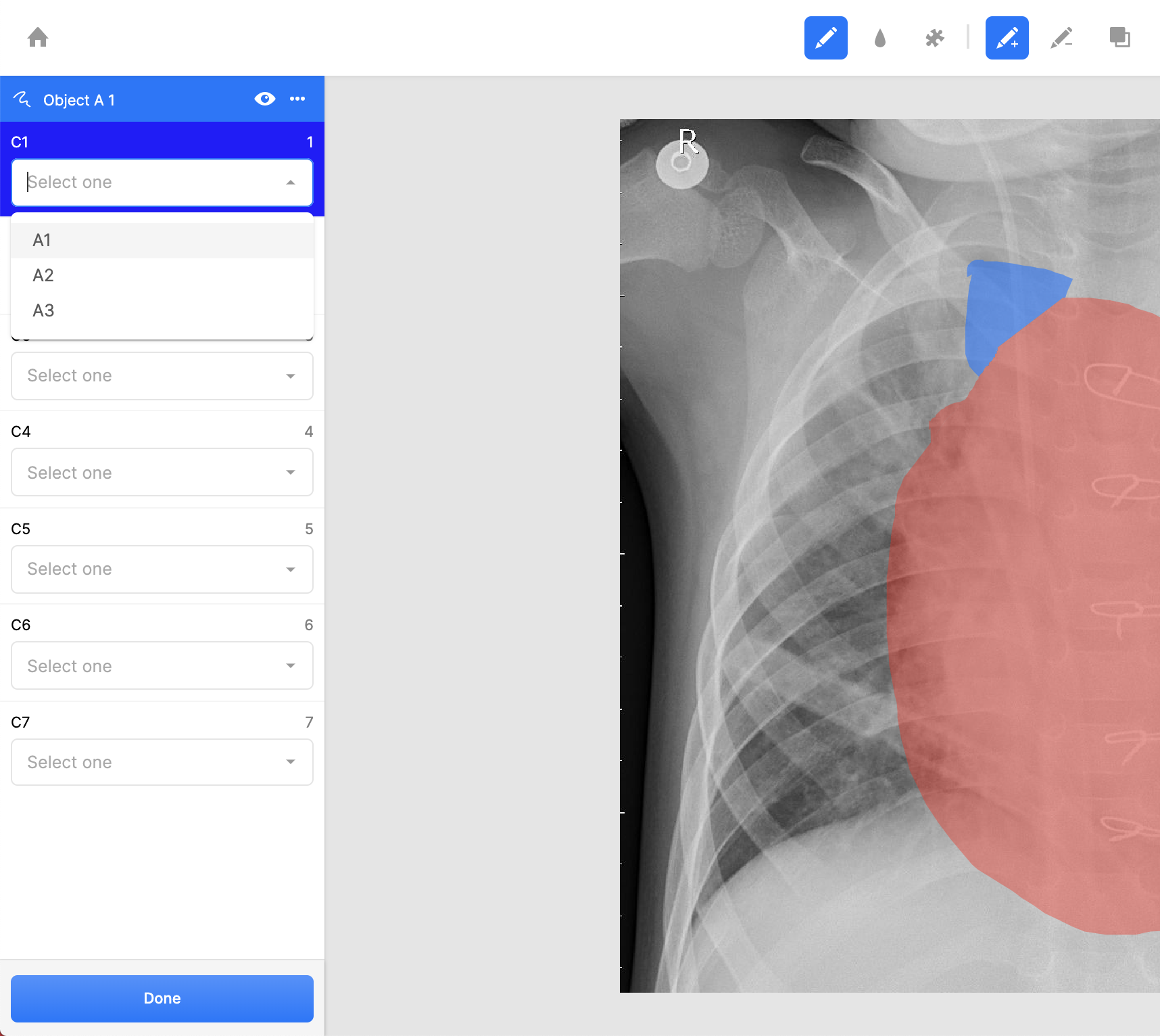 When you are finished, click "Done".
Objects menu
The Objects menu shows all the objects you have used to label the image. Click the carrot next to the object class name to display each instance of that object class.
The objects menu in the screenshot below indicates that there are 3 instances of the "Object T" class on the image. You can choose to hide or display each object by clicking on the eye icon.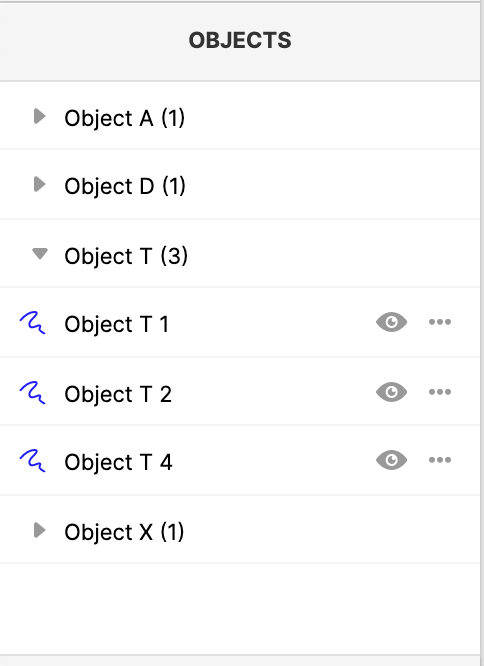 Click on the keyboard icon in the top right corner to display the Hotkeys. Hotkeys are keyboard shortcuts you can use to speed up your labeling process.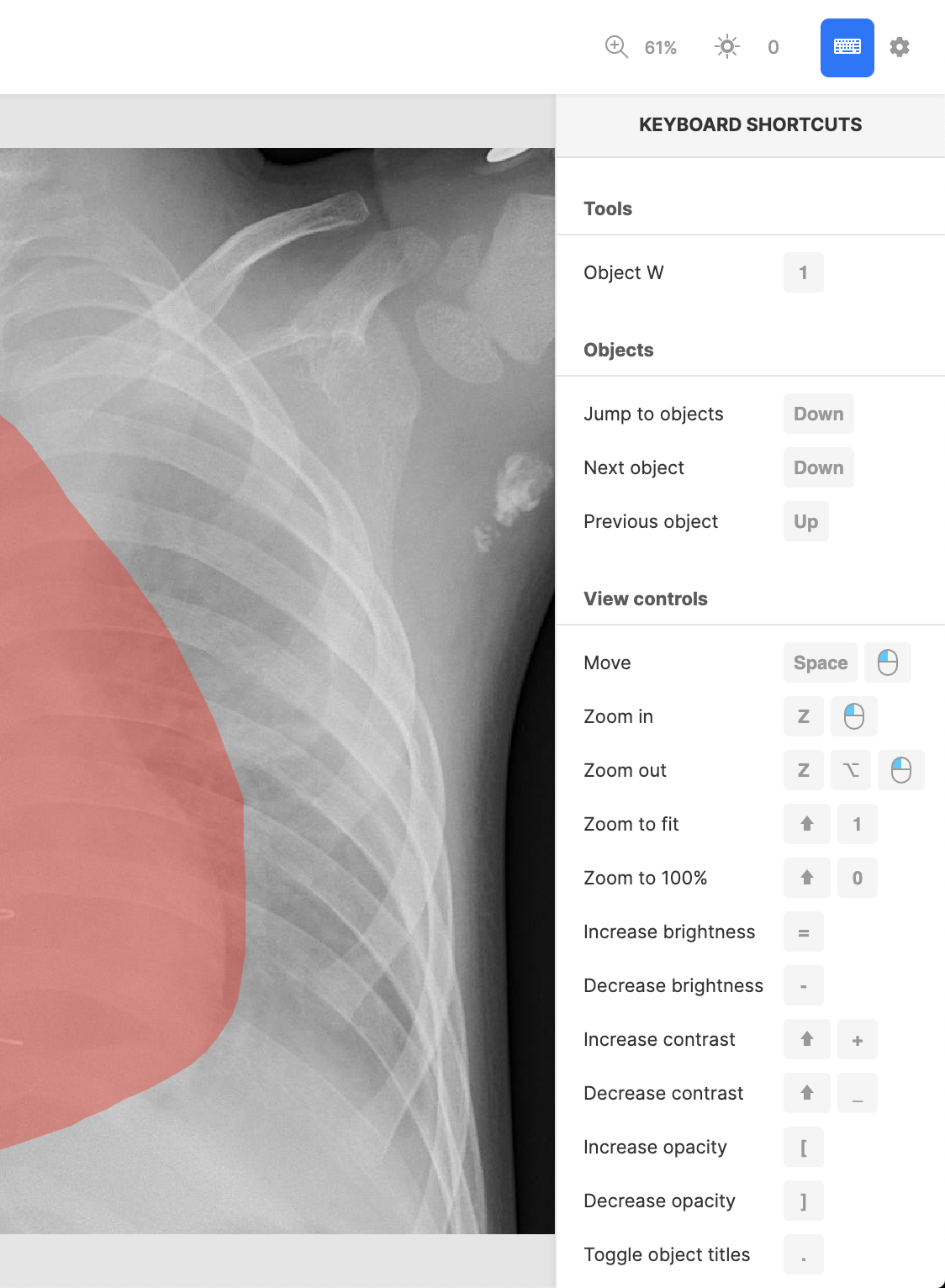 View your progress
Within your project, there are two sections: Activity and Queue.
The Activity section shows displays your progress and labeling performance for all of the images you have already labeled.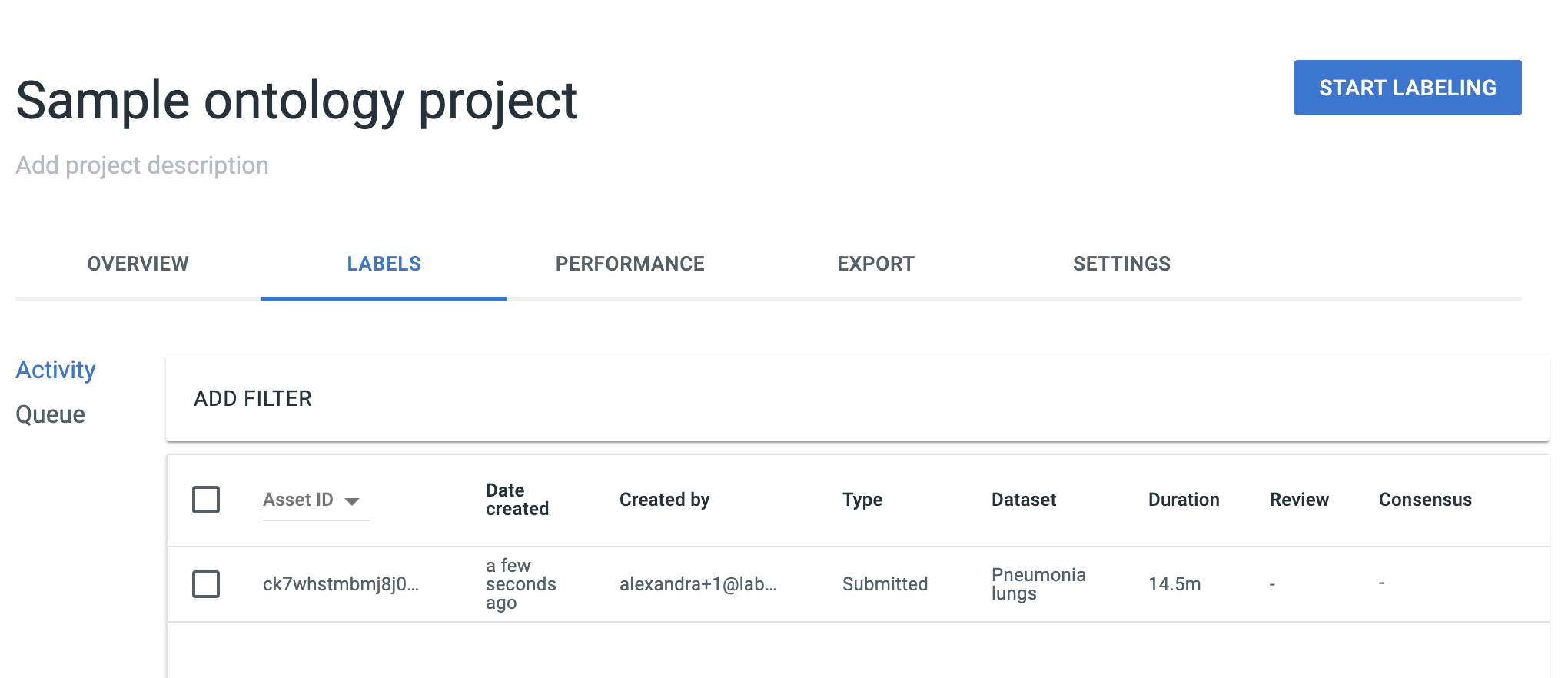 The Queue section lists all of the images in the queue that you have not yet labeled.