Named entity recognition (NER)
Named entity recognition (NER)
Updated by Alex Cota
You can use the Named entity recognition (NER) tool to classify words or phrases from unstructured text into pre-categorized entities. NER is often used for search algorithms, recommendation systems, and applications that require automatic categorization of text. Many real-world applications even require the use of computer vision and NER to work in conjunction.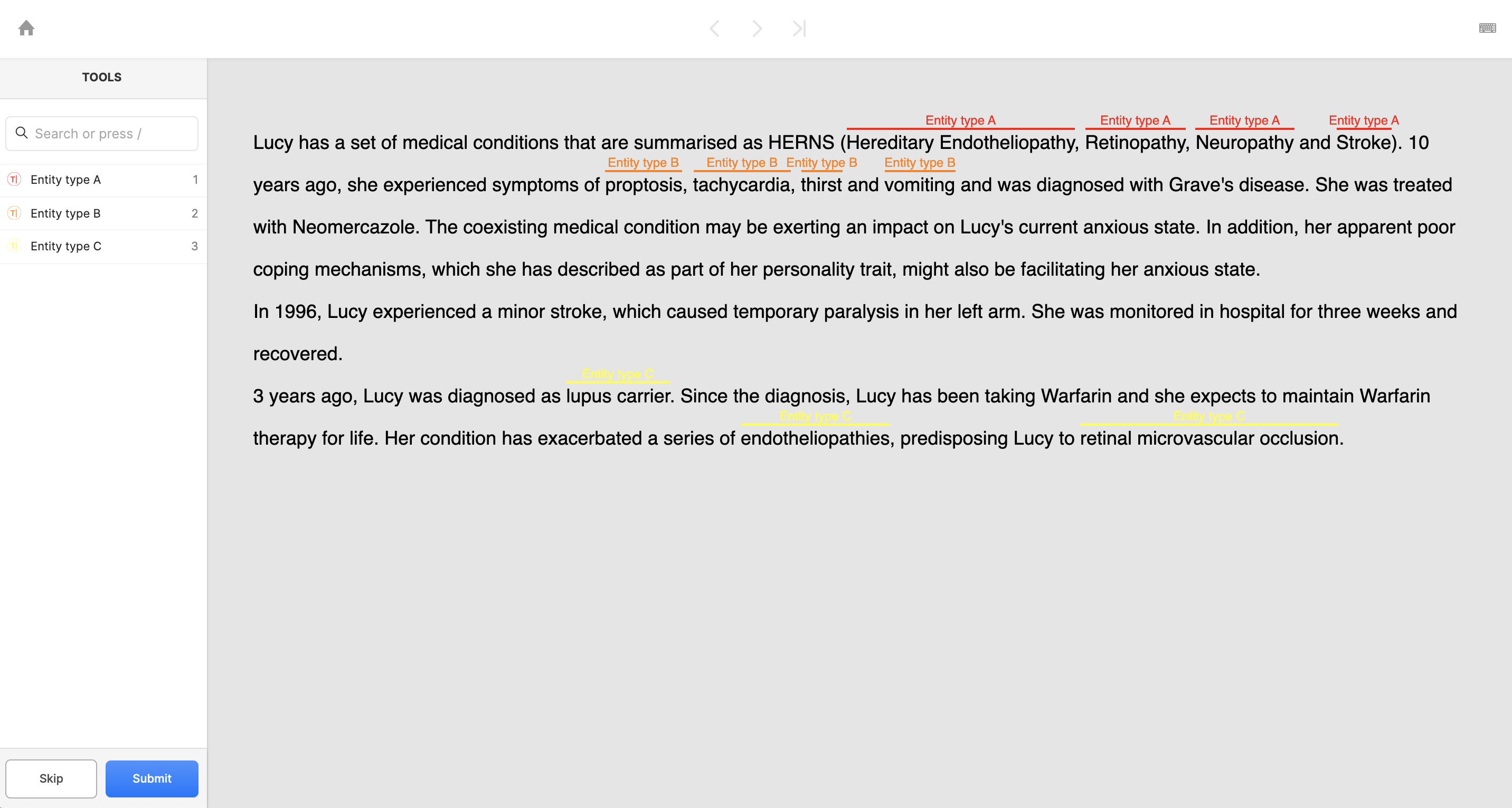 The following is not supported:
Nested classifications
Benchmark & consensus
The Objects panel
Import text data
To learn how to import your text files directly, see Direct upload. To learn how to import your text file URLs via JSON, see Import via JSON. To learn how to attach metadata to your imported text files, see Asset metadata via JSON.
To learn how to import programmatically, see Bulk add data rows.
Set up NER
Select "Editor" as your label editor.
Click "Add object" and name the Object class.
Select "Entity" as your labeling tool.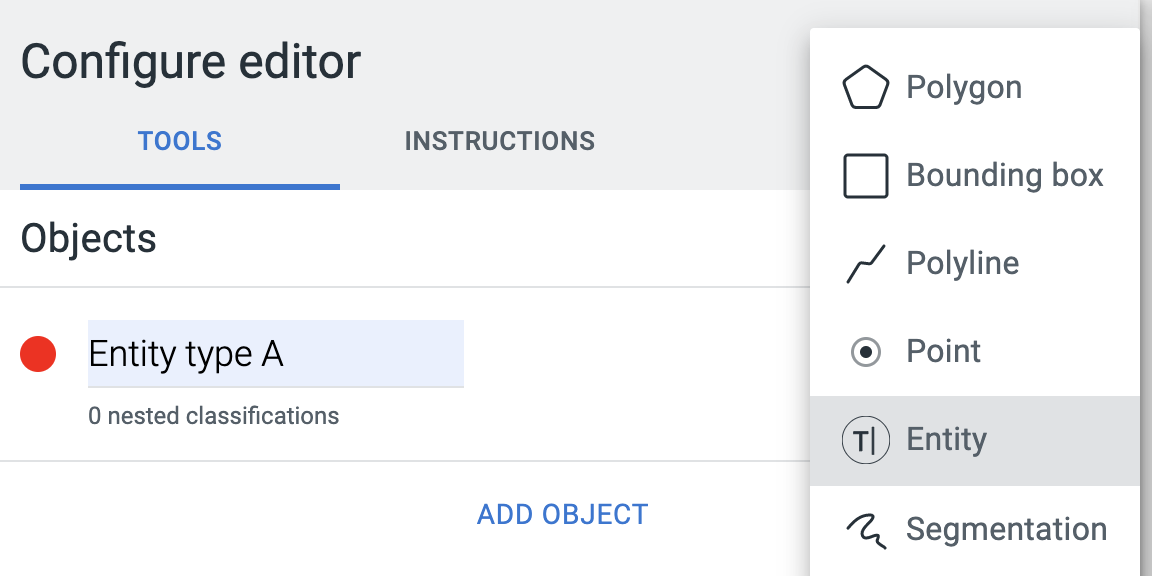 Click "Confirm".
Click "Complete setup".
How it works
Create instances
When the text is loaded in the Editor, you can create multiple instances of the Entity class.
Select the Entity class from the Tools panel and draw the Object
Select the Entity class again.
Draw the next instance of the Entity.
Export labels
To learn how to export your annotations, see How to export labels. To see a sample export for [tool]s see Label export formats.