How to create a project
Before you can begin labeling, you must first create a project. Each project is a training data management environment where you can manage the performance, quality, and progress of your labeling project.
Add new project

The first step is to add a new project which is located in the Projects tab.

Name your project

Add a name to your project. You may optionally add a project description as well.

Attach a dataset

You can attach an existing dataset that you have already added or add a new dataset.

Customize your labeling interface

The last step is to customize your labeling interface. You can select one of the existing interfaces to modify or create your own custom frontend interface. Selecting an interface will bring you to the interface designer where you will customize the interface and the ontology for your labeling project.
See our documentation on image editor tools to learn how to customize your label editor.

Attach labeler instructions

After you select "complete setup", click on the "instructions" tab in the left panel to attach instructions for your labeling team to see when they open the labeling interface. You can also do this by selecting a project and navigating to "Settings" > "Label editor" > "Edit" > "Instructions".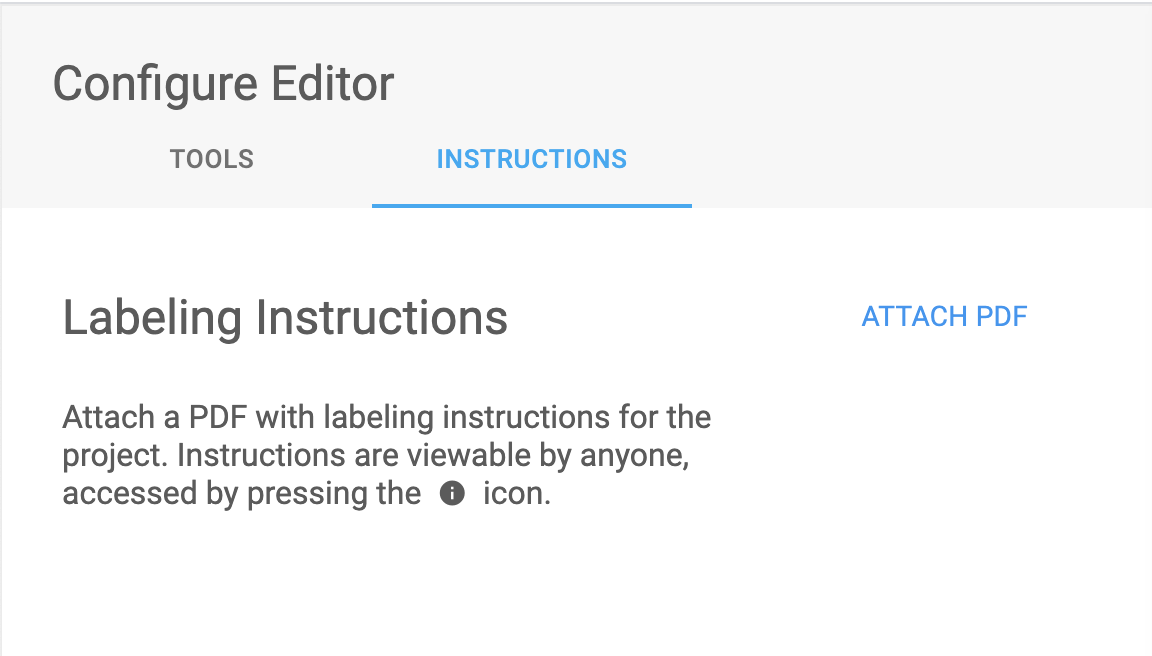 Start labeling

Once setup is complete it will bring you to the project overview page where you can start labeling. This is also where you manage your project.
---
---