Updated by Alex Cota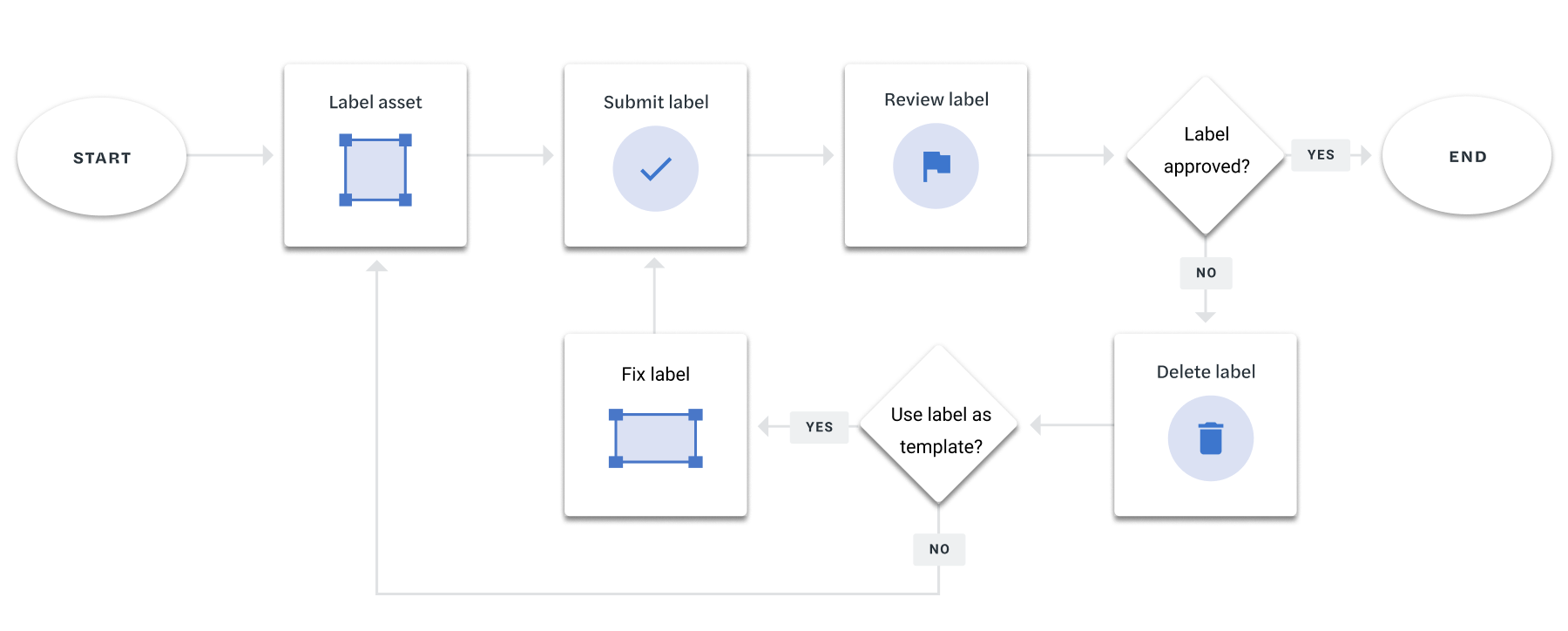 Sometimes, you may need to relabel your data because the label does not get approved in the review step, the project ontology has been adjusted, and/or the Consensus or Benchmarks score for the label are lower than expected.
When you delete a Label on an asset, Labelbox automatically re-enters that asset into the labeling queue to get relabeled.
Follow these steps to relabel an asset:
Go to the Labels tab.
Select the Data Row you wish to relabel.
Delete the Label. When you delete the label you have two options:

Delete the existing annotation.
Use the annotation as a template for the next person to label the asset.
When you delete a label this way, the asset is added back to the label queue and randomly distributed to a member in your project to be relabeled.
This can also be done using the API. To learn more, see Re-enqueue labels programmatically.