With Labelbox workforce, you can work hand-in-hand with highly-trained labelers within your Labelbox project. Some of the benefits you get when signing up for workforce include:
Accelerate your path to production while maintaining high quality.
Diversify your workforce and work with trusted labeling teams.
Metrics to help you understand the progress and performance of your external labeling team.
To sign up for Labelbox workforce, get in touch with our team here.
Set up data labeling services
Create a new Labelbox project or start in an existing project
Go to Settings > Members > External workforce
Enter an Outsource Firm Provider ID in the field and click Add
The project is now connected to your labeling workforce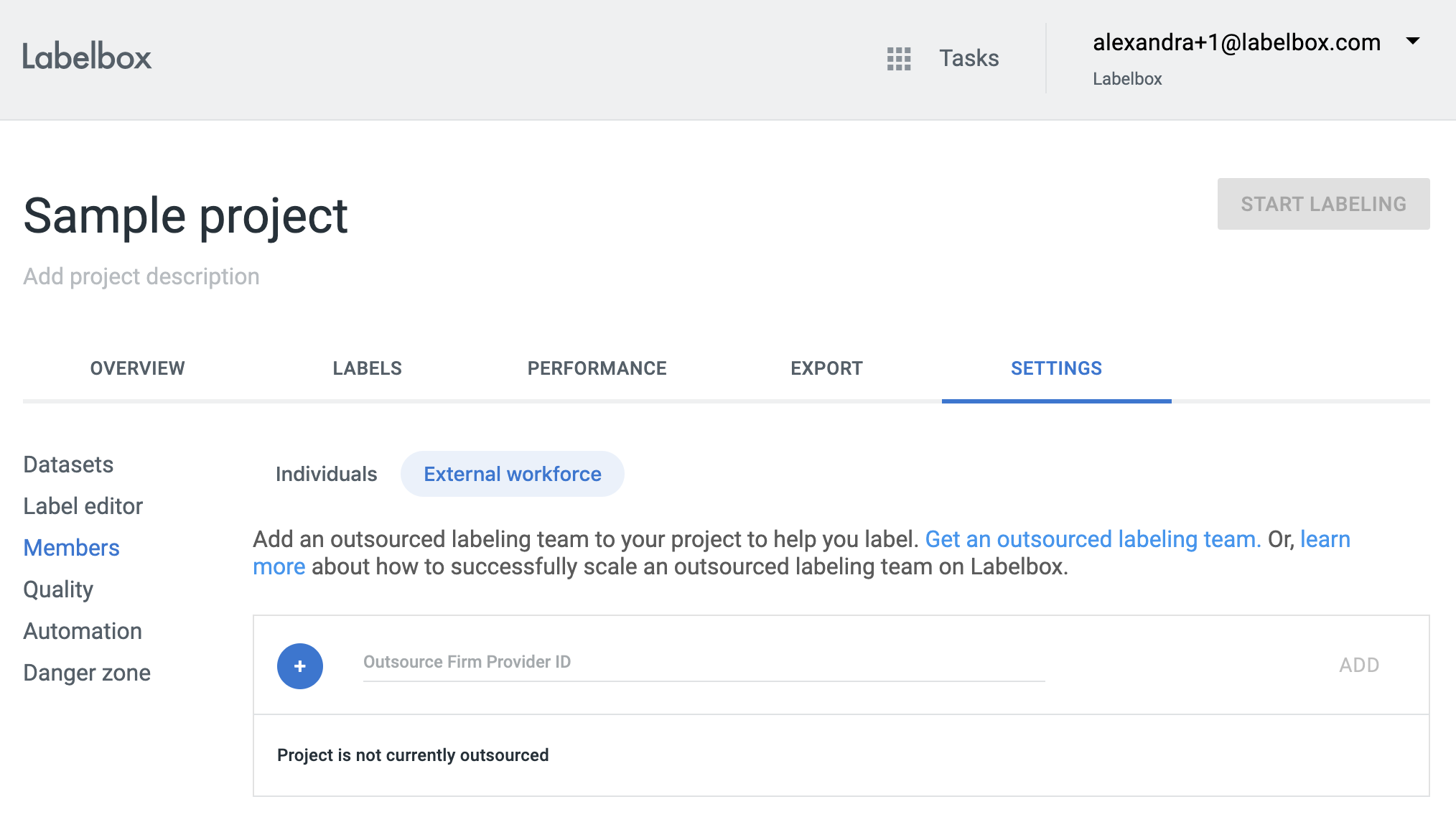 This will give access to the labeling team to add their labelers. The project will appear in their account as a shared project.
They will only have access to do the following:
Manage their own members in your shared project. Not your Members.
Label and review
Delete & re-enqueue labeled data
View project progress, basic metrics, and labeler performance